Next Level
Culinary Experience
Executive Chef Dan Wood cooks with a focus on local, seasonal, and farm to table ideals. He believes in "nose to tail," as well as "seed to sprout," meaning he wants to utilize everything that he can because there is flavor in everything and also has a great respect for the people growing and raising the food we eat.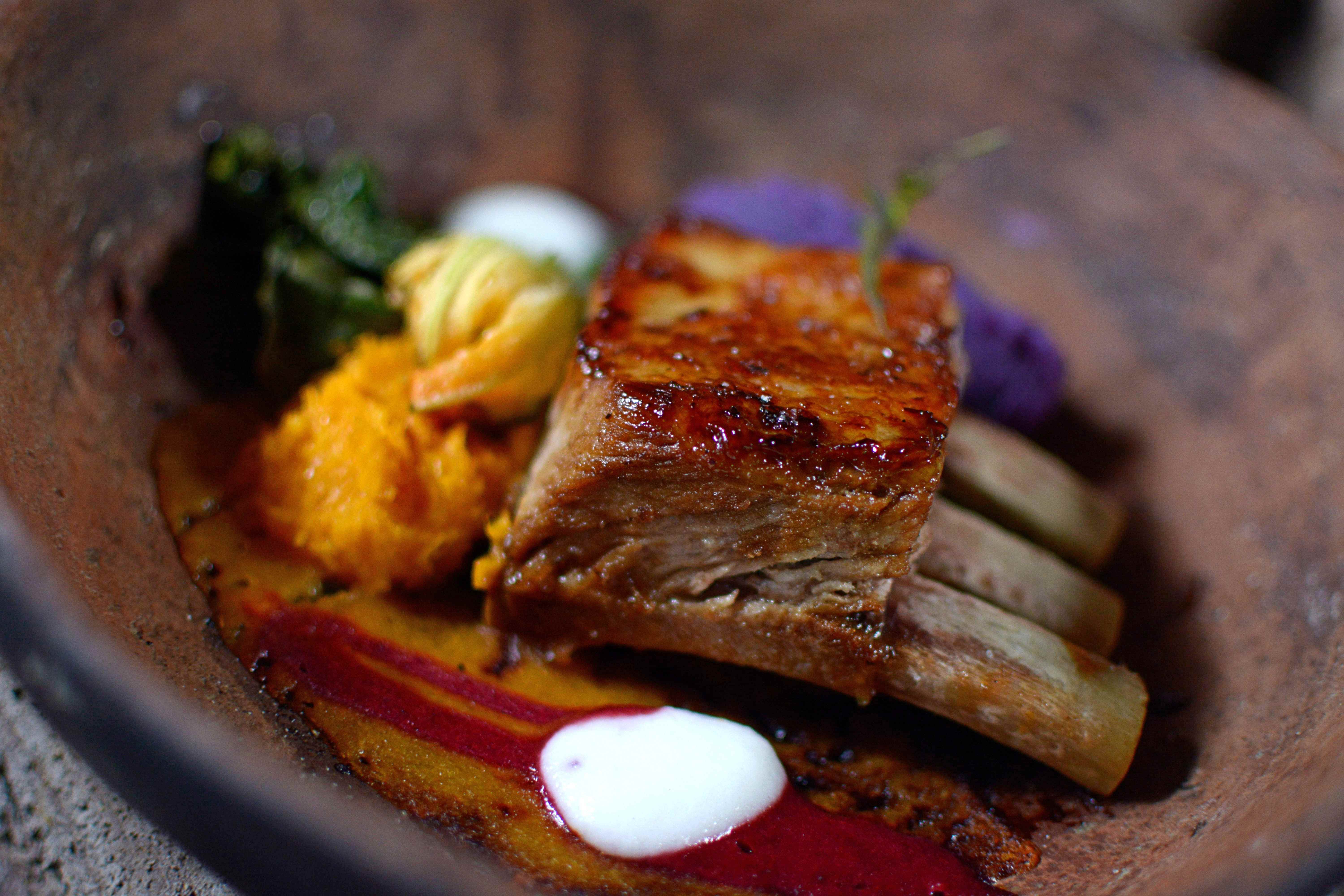 Good wine should be accompanied by good food. We offer a number of small appetizers to be enjoyed while sampling our wines or beer in the tasting room.
Lunch options and light fare including our local cheeseboard, housemade hummus and daily chef specials are available Saturdays & Sundays in our tasting room from 12-4pm.
A good night sleep is not complete without a delicious breakfast to follow. Every morning our guests are treated to a menu of tasty treats to get the day started. Several options are included in your stay with the option to order from our a la carte menu.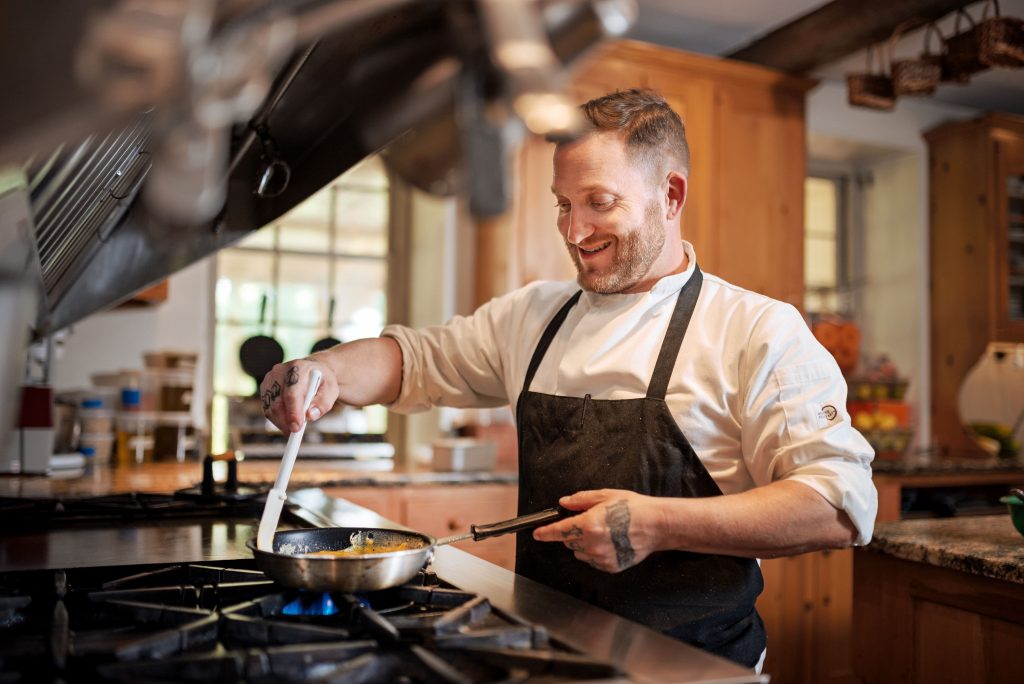 Meet us for an experience you won't forget. We're sitting family-style to enjoy a dinner filled with local and seasonal ingredients brought to you by our Executive Chef Dan Wood.
Dinner includes a three-course menu and each course is paired with our estate-grown wine. The menu will be released two weeks prior to the dinner!
Cash bar opens at 5pm, with dinner seating at 6pm.
Sunday May 17th in the Front Yard
Sunday June 7th in the Winery
featuring local wines and winemakers 
Sunday July 19th in our Vineyard
featuring local brews and brewers 
Sunday August 9th outside on the Bocce Court
featuring craft spirits and distillers 
Sunday September 13th Front Yard of the Manor House
Sunday October 11th in Our estate Vineyard
featuring many talents Chefs 
Please email events@gracewinery.com with any concerns and questions.
We can't wait to see you there! Ticket link below
Additional information:
Ticket includes: dinner and wine pairing
Not included: service gratuity and additional alcoholic beverages.
Accommodations are available at the inn, please call the front desk for booking at 610-459-4711.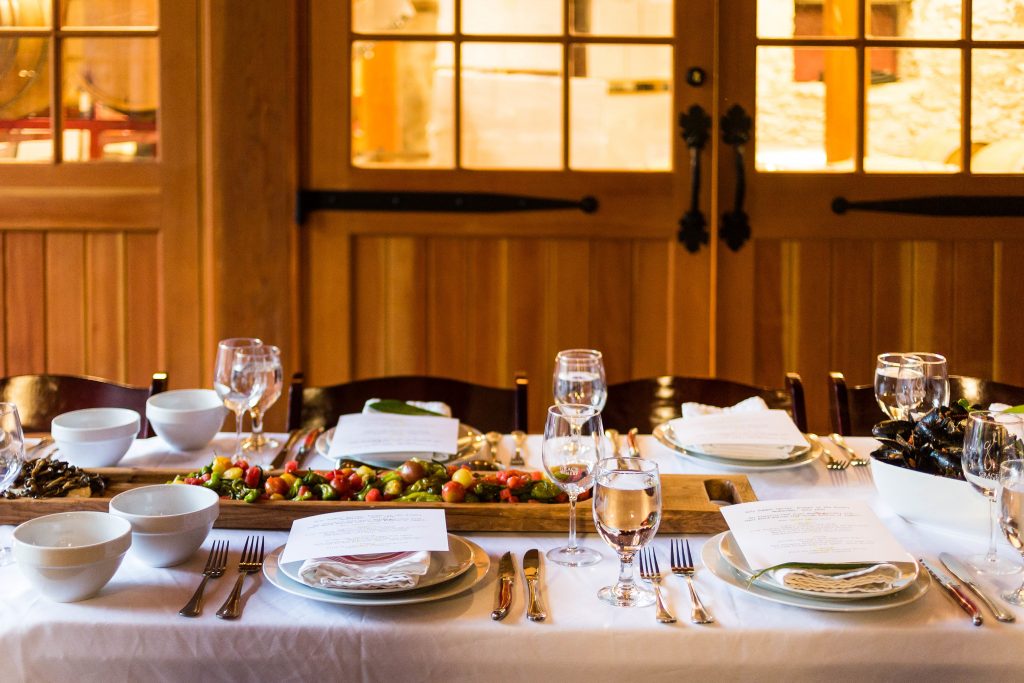 May 17th 2020
June 7th 2020
July 19th 2020
August 9th 2020
September 13th 2020
October 11th 2020