Discover something new
Tasting Room Hours
WE ARE OPEN! COME VISIT!
Hours Thursdays 5-8 pm, Friday 5-8 pm, Saturday & Sunday 12-6 pm. To ensure we are in line with CCD guidelines we are requiring all parties to make a reservation. Each reservation is limited to 90 minutes per seating.
As a reminder, we are also hosting outside, and will be open rain or shine! Also, note that we will not be offering wine tastings at this time.
Wine by the glass, by the bottle, beer, and a light fare food menu will be available. Please note that currently to adhere to the new state-mandated guidelines, all parties ordering an alcoholic beverage, must also order a food item off the menu.
Any large group reservation (12 guests +) must reach out to events@gracewinery.com for reservation details. Large group walk-in can not be accommodated.
For additional questions about our procedures, please feel free to call, email or reach out via social media.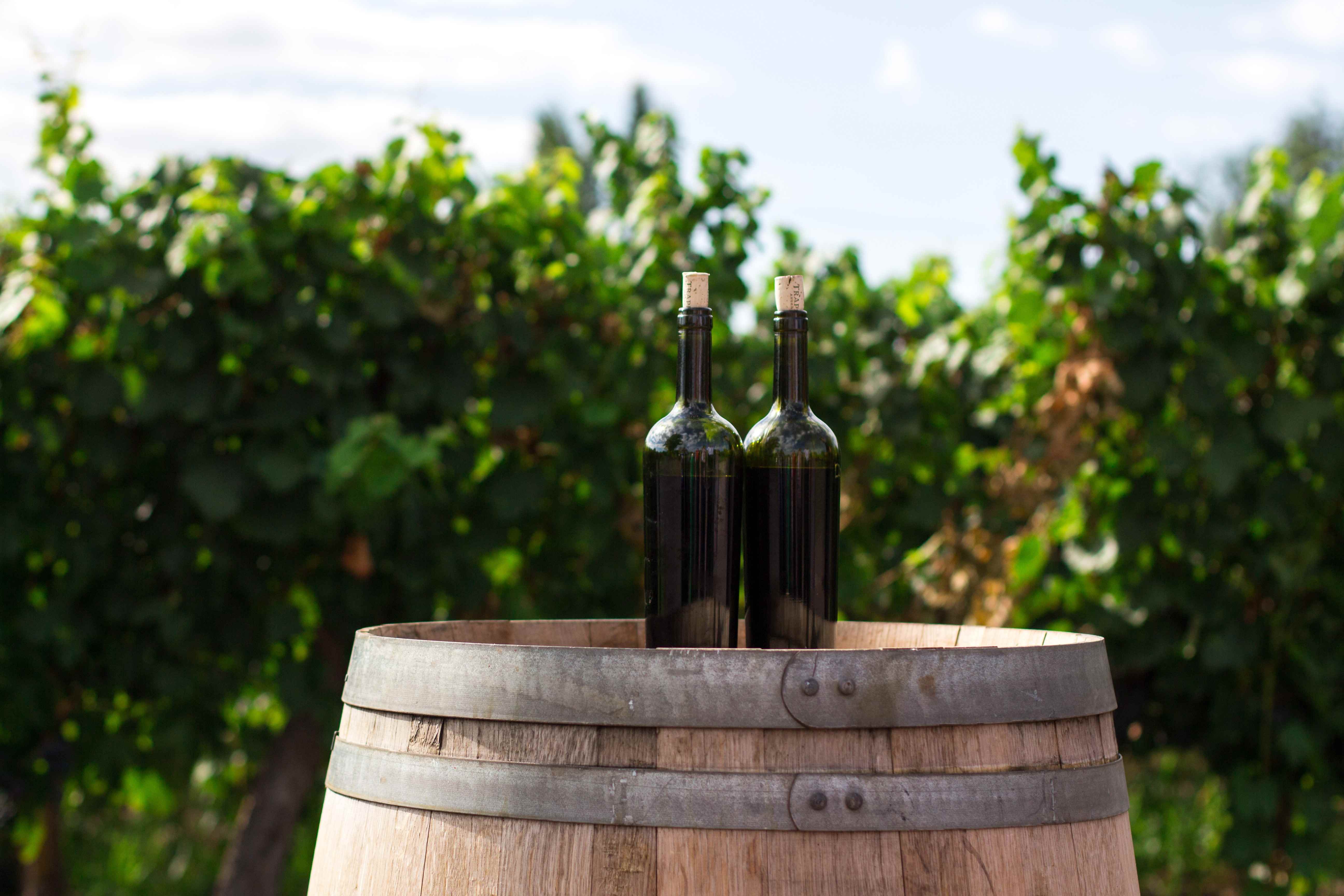 Must be 21 to purchase or consume alcohol Dogs are welcome outside and we ask that they remain on a leash at all times. Anyone under the age of 21 must be with a parent or guardian No outside food or beverages permitted on the property. Visibly intoxicated persons will not be served. We reserve the right to refuse to service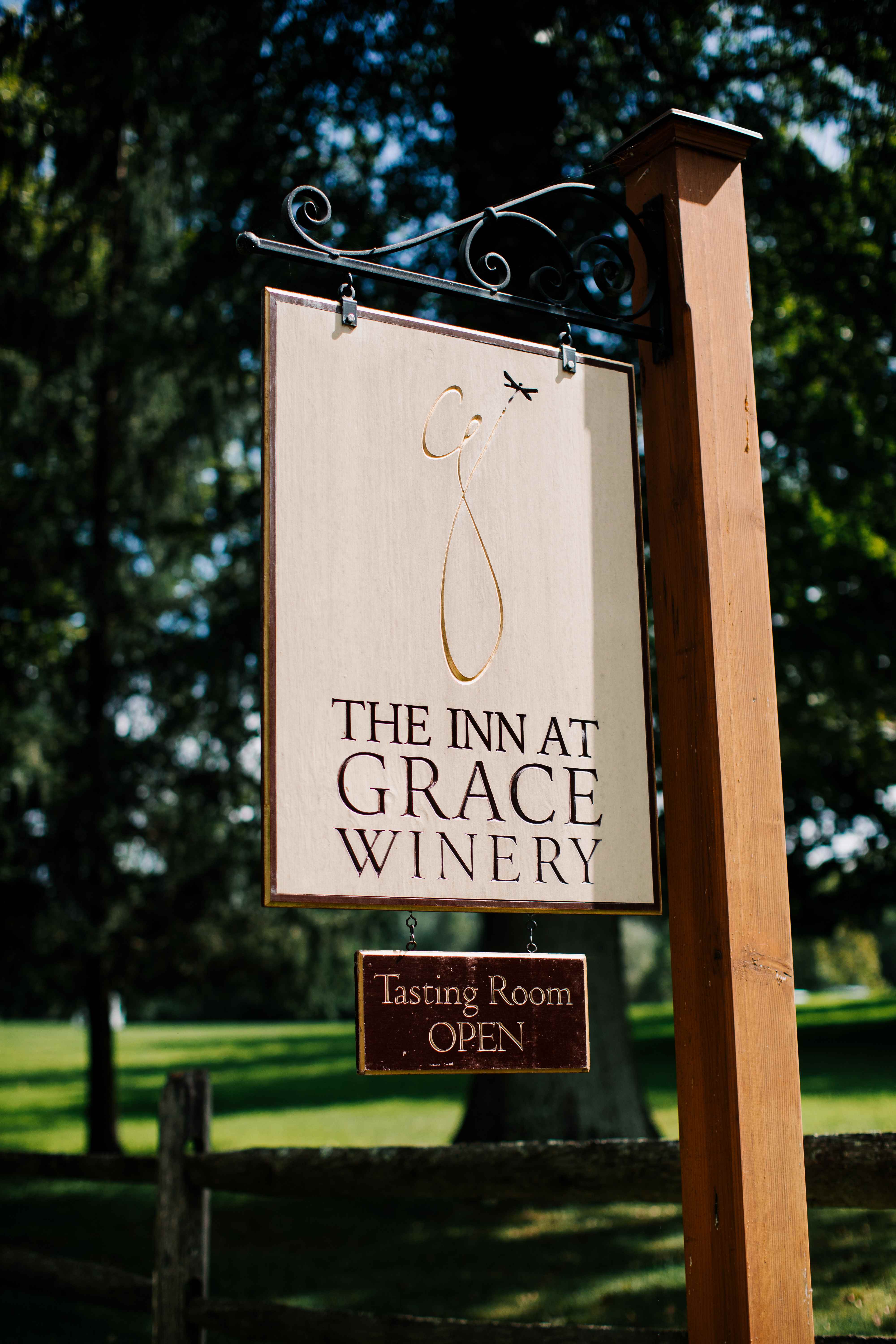 The Inn at Grace Winery
"Sui Generis"

The idea for the winery came about from the question, "What are you going to do with the old barn?  which was posed to us many times over the years. The answer varied depending on who was asked, but the winery concept always seemed to be part of the answer.
The name Grace Winery and the dragonfly logo are a tribute to proprietor Chris Le Vine's sister Gracie, who owned Sweetwater Farm prior to Chris and his wife Vicki taking over the property in 1999.
Our state of the art winery now is housed in our 1750's bank barn. The barn's original purpose was as a malting barn to malt barley and other grains for distilled spirits. Over the years it was altered many times to be used for livestock, storage and parties. By the mid–2000s it was in disrepair. The renovations began in December 2008 and were completed in April 2010. All of the timber framing consists of mortise and tenon construction. A Great amount of detail was considered in the design, including sinks made from an original horse trough and a bar top fashioned from the original steps of Independence Hall.
"I find myself at the behest of Mother Nature as each vintage presents its own obstacles, but if I can make the best wine possible with what is offered I know our goals will be met.  That goal is our singular mission of uncompromising quality.  It takes consistent improvement and steadfast resolution, but our team never wavers.  It may not always be what is best in the short run, but I know it will be what keeps us thriving for years to come."
-Andrew Yingst
Head Winemaker