This Weeks Wine Specials
Get a case of our Estate Chardonnay 2015 for $75
Build your own half case for $150
25% off ANY Case (excluding Chardonnay 15)
Buy two Merlot get a Chardonnay bottle for a $1
Thanks for the support!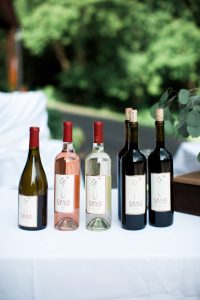 Grace Winery
Take a look at our choice selection of white and red wines
My friend rose lazily from his armchair and stood with his hands in the pockets of his dressing-gown, looking over my shoulder. It was a bright, crisp February morning, and the snow of the day before still lay deep upon the ground, shimmering brightly in the wintry sun.
Our 2017 Pinot Gris has an aroma of ripe apples, pears mingled with subtle notes of peaches, and a certain creaminess that is reminiscent of Champagne.
Unique to our 2016 vintage, we allowed our reserve to rest in older. Barrels for longer giving us the benefits of aging without imparting too much oak.
Our unique Pennsylvania Cuvée is a true expression of the terroir. It's strong aromas of tropical fruit and boxwood leave a crisp effervescence as you finish.
This 2018 Vintage is a refreshingly balanced display of lemon zest. Fuji apple, and oranges. Enjoy the natural acidity with an array of foods and seasons.
Our single varietal's must set themselves apart to be bottled alone, and our 2017 vintage does just that. Look for the taste of plums, ripe cherries, and light oak.
The 2018 Vintage is a smooth and easy drinking blend with notes of berries and wild plums, A soft vanilla rounds out the palate, making this wine a balance and approachable red. 43% Cabernet Sauvignon, 30% Merlot, 17% Petit Verdot, 10% Cabernet Franc