According to Pennsylvania Government website, Inn's are listed as an essential business! Beginning Sunday, May 10th we will be reopening our doors!
We will be taking all the required CCD guidelines and physical distancing recommendations       
If you have any questions or concerns, do not hesitate to email, call, or reach out via our social media pages.
Our Tasting Room is re-opening! Beginning June 5th at 5 pm outside in our lovely Vineyard
Reservation required. For more information please visit the winery page!
Glen Mills Winery
A historic Brandywine valley
estate
The Inn at Grace Winery is a tranquil haven situated on thirty five acres in the historic Brandywine Valley. Our original Quaker farmhouse dates to 1734 and the Hemphill family added a magnificent Georgian addition in 1815. The Inn housed the British after the battle of the Brandywine in 1777, was a safe house for the underground railroad and the farmhouse's third floor was a civil war infirmary. The estate vineyard is just off the Manor House. The side porch is the perfect location to watch the sun sink behind the vineyard while enjoying your favorite Grace Winery vintage.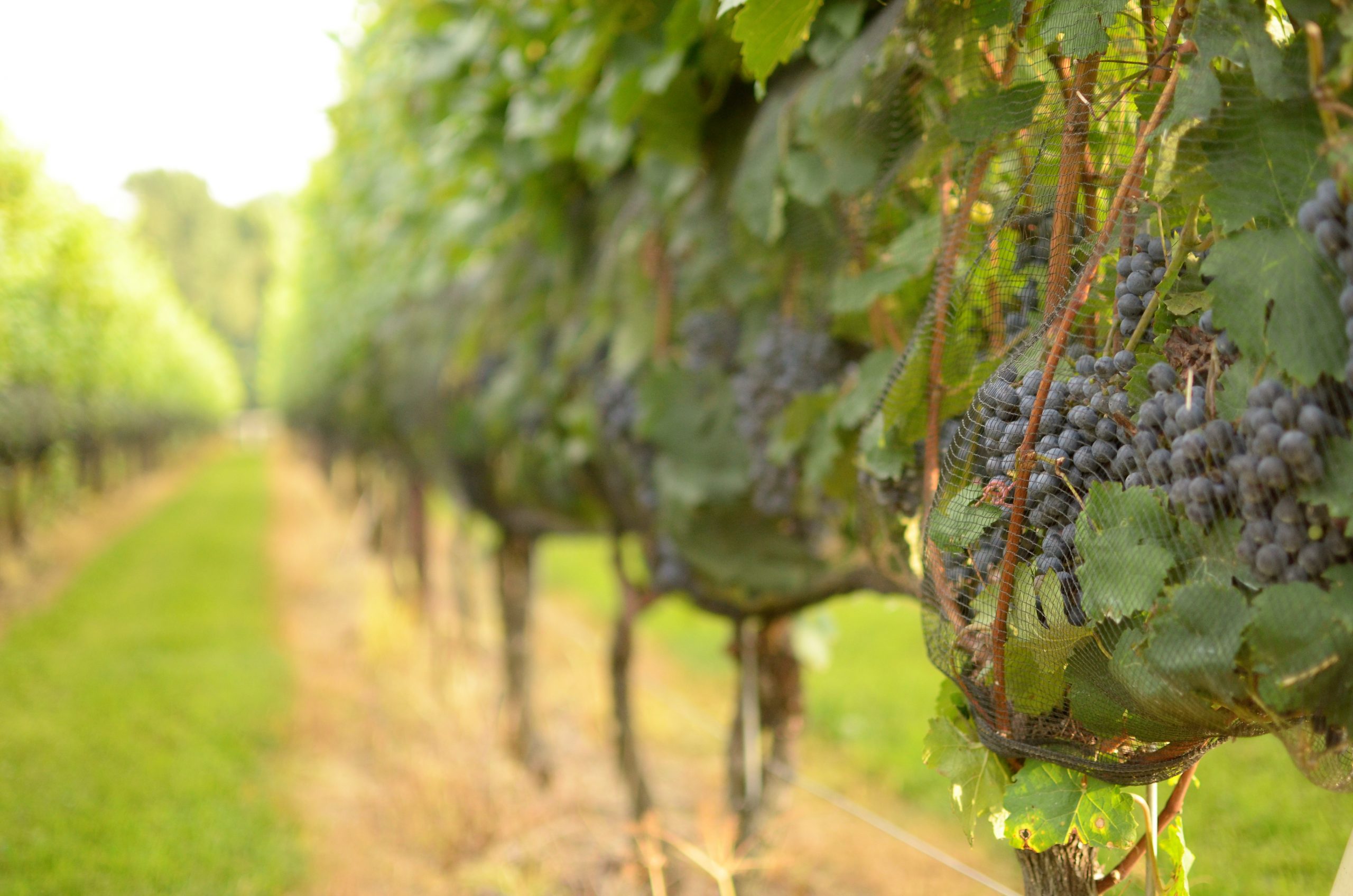 Origins
The property is traced back to William Penn who was empowered by the King of England to parcel land grants to settlers in the region.
Family
Alexander Hemphill sells Sweetwater Farm to his son and daughter-in law James and Ann Hemphill.
Revolution
James enlists with the revolutionary army and serves with George Washington.
Trouble
September 12th; The day after the Battle of Brandywine, the British ransack Sweetwater Farm. The officers stay two days in the homestead and the troops stay in the barn.
Ownership
The Farm is purchased by the Okie family and the 1815 Wing is added.
New Beginnings
Sweetwater Farm passes through a number of owners until converted into a Bed & Breakfast by Linda Kaat.
Bed & Breakfast
Sweetwater Farm is purchased by Grace Le Vine who continues the B&B and raises Jack Russell puppies.
Restoration
After Grace's passing the Farm is restored by the current owners, Grace's brother and sister in-law, Chris and Vicki Le Vine.
Establishment
The 10 acre field to the west is planted with grape vines, the crumbling "Malting" barn is restored into a winery and tasting room and Grace Winery is established. Our first vintage is 2009.
Match Made in Heaven
Sweetwater Farm Bed & Breakfast and Grace Winery are combined with the name: The Inn at Grace Winery.
What you've said about us
A collection of kind words from critics and visitors alike;
Very cool winery. Friendly, helpful staff and a great location. Will happily visit again!
The staff could not be friendlier, nicer, more helpful. The grounds are breathtaking. The garden room wasn't extremely large but beautiful and spotless. My partner and I celebrated 3 years together here and I can't wait to come back! Maria at the tasting room was funny and sweet. Deanna checked us in and was so nice too! Little basket of baked goods was delicious and perfect. Breakfast was great! Wine and beer, delicious!! I was nervous with other reviews I read but I am so glad we came anyway. Do yourself a favor and come see for yourself. Don't let bad reviews deter you! Oh and there are horses and alpacas, a pool and hot tub, and a large, beautiful porch! ♥️ This place is PERFECT! If they also had dinner, there would be no need to leave the property!!
I stayed with my husband for 1 night and I did not want to leave. It was so peaceful and pleasant. There were 2 girls named Cassandra that were so sweet and helpful, also a Maria or Marie I believe. Overall, I will be returning. Favorite part was the open bar from 5-6 while my husband and I played pool.
We arrived on Friday August 2nd and Kaitlyn greeted us and made us feel so welcomed. My husband and I celebrated our 2 year anniversary at the inn for 2 nights. We stayed in the Herb room which was perfect for the both of us. We had food at the barn but the bartender was not friendly. I feel as though guests should be able to get some complimentary wine tastings. The food was excellent. We then enjoyed Happy Hour and were happy to meet and chat with the owner. We enjoyed the grounds, the staff, the pool and hot tub and the animals on the grounds. We highly recommend this place for a weekend getaway.